Rakennusvalvonnan asiakirjat ja dokumentit
Tarkenna tekstikenttään haluamasi kohde ja siitä haluamasi tiedot. Tilauksen käsittelijä määrittää tilaukselle hinnan. Hinta on 45€/h + 3€/skannaus.
Price:
open
Invoicing afterwards according to actual costs.
Product requires a location. Add the location to the map below, before adding the product to the shopping cart.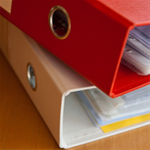 Add a location to the order by giving an address or by clicking Pinpoint location on the map.
Type of the product is Building