Omistaja- ja hallintaselvitys
Omistajan ja haltijan yhteystiedot
Price:
open
(VAT 0%)
Invoicing afterwards according to actual costs.
Product requires a location. Add the location to the map below, before adding the product to the shopping cart.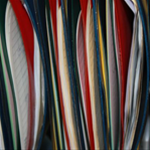 Add a location to the order by giving an address or by clicking Pinpoint location on the map.
Type of the product is Property
Kiinteistön omistajat ja haltijatiedot
Kiinteistön omistajat ja kaupungin omistamien tonttien vuokralaisten tiedot (nimi, osoite) 20 euroa + 1 euro/kiinteistö tai vuokra-alue alv 0 %.