Tonttikartta
Kiinteistöstä tai sen osasta tehtävä asiakirja- ja karttaselvitys.
Price:
open
(VAT 0%)
Invoicing afterwards according to actual costs.
Product requires a location. Add the location to the map below, before adding the product to the shopping cart.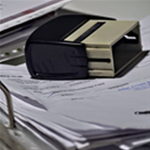 Add a location to the order by giving an address or by clicking Pinpoint location on the map.
Type of the product is Property
1.5 Tonttikartta
Kiinteistöstä tai sen osasta tehtävä asiakirja- ja karttaselvitys muuta viranomaislupaa varten peritään 40 euroa + 6 €/kopiosarja alv 0 %