Ote vuokrasopimuksesta
Ote vuokrasopimuksesta.
Price:
open
(VAT 0%)
Invoicing afterwards according to actual costs.
Product requires a location. Add the location to the map below, before adding the product to the shopping cart.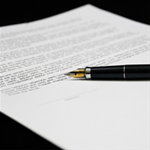 Add a location to the order by giving an address or by clicking Pinpoint location on the map.
Type of the product is Property
2.6 Otteet ja jäljennökset maanvuokrasopimuksista
Oikeaksi todistettu vuokrasopimusjäljennös 40 euroa alv 0 %. Oikeaksi todistamattomat vuokrasopimusjäljennökset 20 euroa alv 0 %.